Advertising in Sandpoint Magazine
If your business or organization wants to reach Sandpoint's residents and visitors, there's simply no smarter, more cost-effective, high-value advertising venue than Sandpoint Magazine.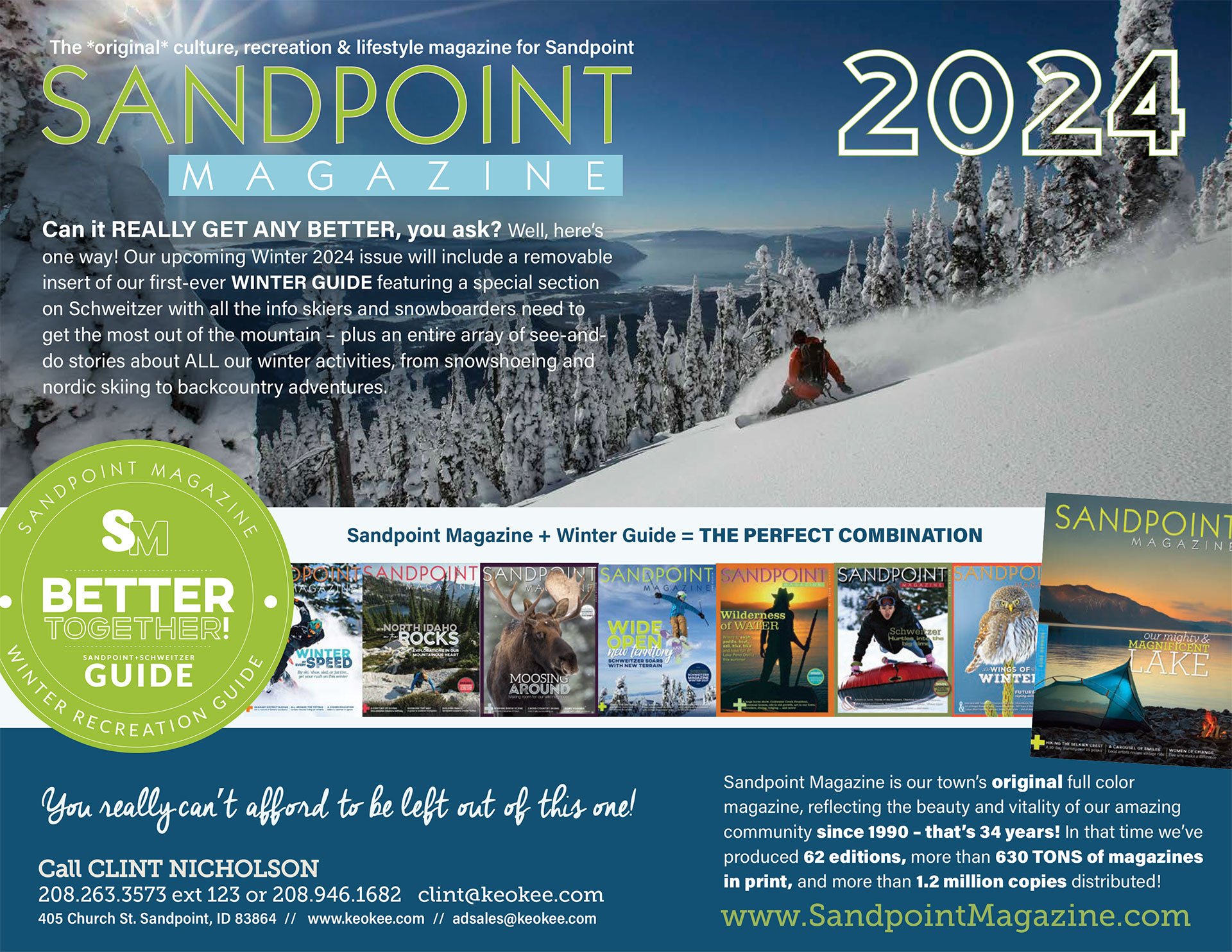 Click to view or download current rate sheet»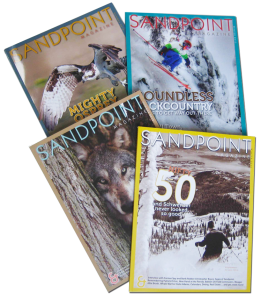 Take a look at the facts:
Circulation. 25,000 copies in summer, 20,000 copies in winter. That's roughly four times more than any other local newspaper or magazine.
Distribution. At more than 220 locations in northern Idaho and eastern Washington, from every local hotel and motel to visitor centers, parks, Schweitzer, retail shops, grocery stores, Realty offices and more.
Long 'shelf life.' The magazine is published only twice a year, in November and May. A single advertising buy keeps working for six full months.
Quality that works for you. Thanks to Sandpoint Magazine's exceptional editorial content, your message gets superior exposure – because this is a magazine readers keep, read, refer to and pass along to friends and family.
You're online, too! All Sandpoint Magazine display advertisers receive free listings and links to their websites through the Super Directory on SandpointOnline.com. Your ad also goes online through the digital flip-page edition of Sandpoint Magazine found on this website, featuring interactive links to your site … yet another way to drive web traffic to your business!
Want to learn more? Talk to our advertising sales team, Clint Nicholson or Miriam Robinson. Contact us now»