The Art of 'Shed Stumbling'
From the The Art of 'Shed Stumbling' Issue
Sandii Mellen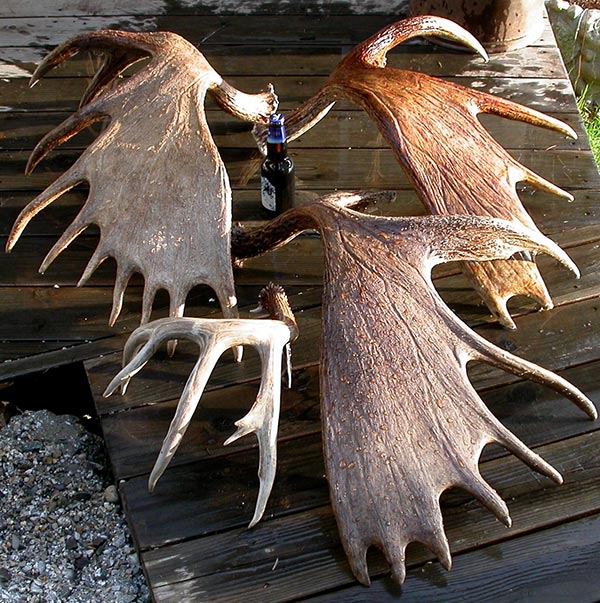 I wouldn't exactly call myself a shed hunter. More like a shed stumbler. I remember the first antler I found. I was out on my horse in early spring and in the trail was a huge moose palm. I was riding bareback, so I had to carry it across the horse's withers in front of me. He was not as excited as I was, rather freaked out actually. The smell of a moose, and right on his back! It was a rough ride home.
I was hooked. I hike a lot so it was like a big treasure hunt for the dogs and me. They would find some occasionally. But mostly I would stumble over them. I have found a lot of antlers this way – moose, white-tailed and mule deer, and some small elk. I haven't found any for a couple years. Seems there are many other people who love to find them, too. Everywhere I go is covered in human tracks, snowmobile tracks or four-wheeler tracks. I can only travel so far on foot or crosscountry skis and snowshoes. So I figure I will just stumble upon some while out enjoying a hike.
I keep saying that someday I will make something with them. Years have gone by and still they are all over the house. My goal this winter is to make a floor lamp. Time will tell.