And Still We Ride
From the Winter 2024 Issue
With new ownership, the adventures at Schweitzer continue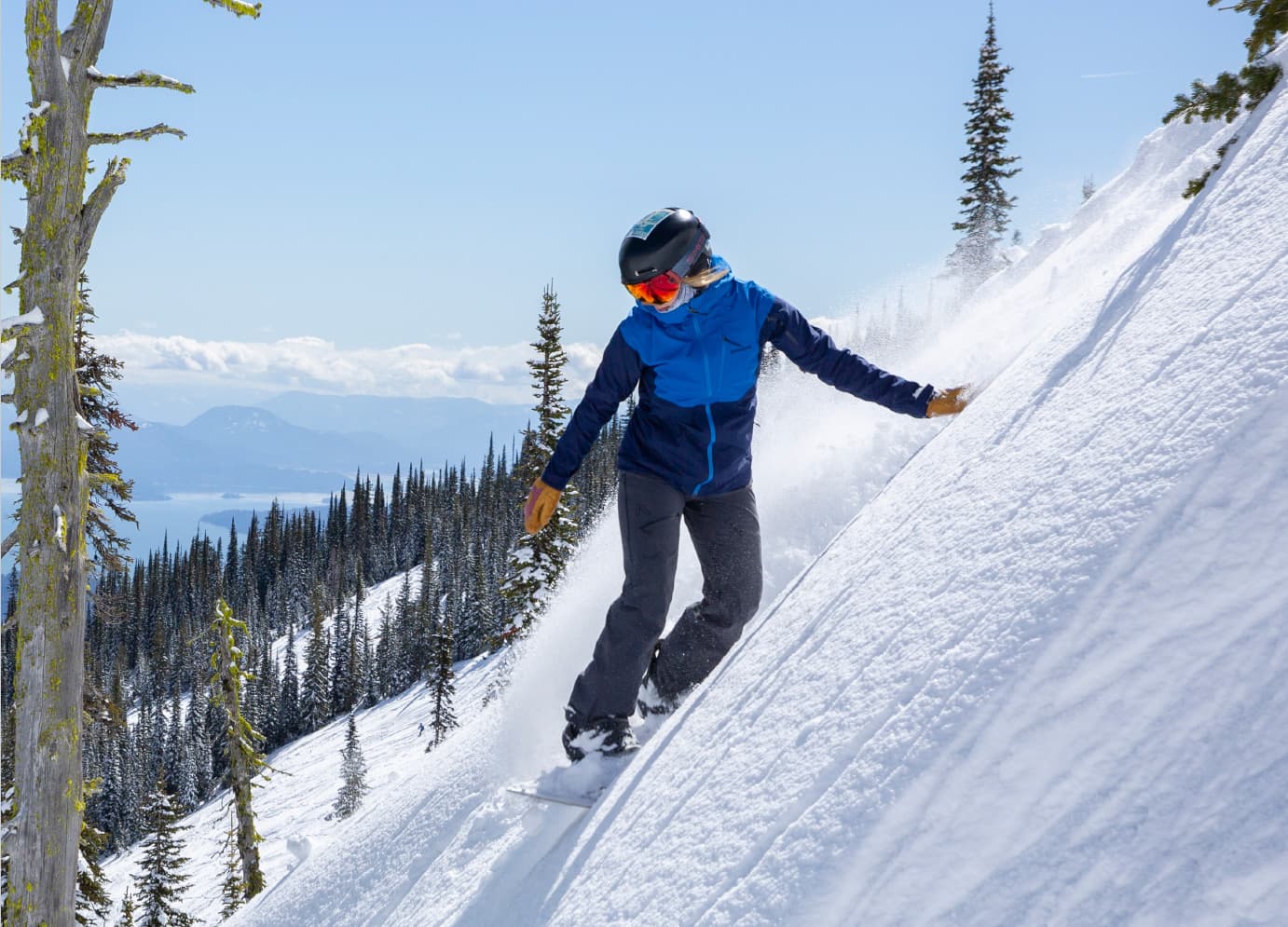 The only constant in the universe is change.
For 60 years, the Schweitzer experience has been one of new stuff. From a mile-long double Riblet and a couple of T-bars in 1963 to the present array of nine lifts has been a continuous cascade of innovation to make riding on snow—and mountain bikes—more accessible.
In recent history, the remodel of Colburn Basin replaced one grand old lift with two grand new lifts. Many a trip down the Great Divide in December of 2019 was interrupted by a stop-and-gape pause at the top of Whiplash. Where once were impenetrable patches of larch and subalpine fir was a whole new world of gladed steeps that had been hiding under the forest. Early that season, former long-time Schweitzer marketing person Dig Chismer confessed, "I've been skiing here for ten years, and I got lost!" But a bunch of new terrain got found.
The Great Escape Quad was the last big change of the 20th century. A decade-plus after it came on line, under Harbor ownership, six-passenger Stella replaced Chair Five. A bit later, the Idyll Hour T-Bar—a master stroke of maximized lift placement—opened the formerly hard-to-hike-to playground between Little Blue Ridge and the original Chair 6 lift line. Once upon a time, a good skier or boarder could work their way down that crease in the timber in the back bowl, but no more. Alder has stolen it away. But there are many new places to carve.
Shortly after the Idyll Hour arrived, Chair One departed, another two-for-one exchange—the original double Riblet for a quad and a triple. And, now, Chair Two has been retired.
Not all remember Musical Chairs as Chair Two, but some learned to ski on the old double when it was installed where the NASTAR course is now. It changed names and positions on the mountain, faithfully feeding arrivals from the Fall Line and Gateway parking lots into the village for over three decades. It gave beginners a chance to learn in friendly terrain, plus a great view of where they would go as skills matured.
As the first of the next big steps at Schweitzer, Musical Chairs has given way to a new transport for neophytes and new arrivals. Admittedly, the replacement will allow less time to enjoy the view, but it will also be less likely to leave riders hanging for mechanical reasons. Ski lifts get old and cranky, too.
For this season, Schweitzer guests will still park in the Gateway and Fall Line lots—Fall Line has grown a bit—but they will ride to the village on the Creekside Express. This Leitner-Palma detachable quad—capacity, 2,400 riders per hour—has a landing area north of the old Musical Chairs unload. It will be a skosh easier to push to the Great Escape and Basin Express from the new arrival ramp. Bonus: skiers waiting to ride to the Village on ultra-busy days will probably not stretch a hundred yards up the hill.
New skiers and boarders will have more practice area and less harrowing load and unload experiences. Chairs slow significantly at both upper and lower ends. This will also allow folks on foot to ride more safely. No more running down the off-ramp.
The wait and ride might be shorter time wise, but it will be a longer trip geographically, with more vertical. The new terminal is a few hundred yards below the Musical Chairs load. Approach includes a bridge across Schweitzer Creek. To assure dependable early-season access, snow-making equipment has been expanded into the new area.
The Creekside Express is the first phase of the Schweitzer Creek Village project, a big step toward solving the mountain's parking challenges and the lunch crush in food venues. The completed Village will have 1,400 parking spaces, a day lodge, guest services and—eventually—a lift that rises to the Down-the-Hatch saddle for immediate access to Colburn Basin.
For those who've loved and ridden Schweitzer in both the 20th and 21st centuries, it's good news that Sunnyside, née Chair Four, will remain in place for the foreseeable future. Can I get an "amen" on that? We will still have a place to rest our weary legs.
ALTERRA BUYS SCHWEITZER
This could qualify as the Bonner County headline of 2023. Talk about change. The sale of the resort operation and associated acreage by MKM Trust closed in late summer. MKM, who owned the resort for 18 years, retains the real estate development operation. Alterra Mountain Company is the new owner of the Schweitzer summer and winter recreation facilities.
Alterra owns some of the best snow riding in North America: Schweitzer (of course) plus other legendary spots including Steamboat, Mammoth, Sugarbush, Deer Valley, Solitude, and CMH Heli-Skiing & Summer Adventures in British Columbia. Alterra also developed the Ikon pass, which gives holders opportunity to ski and board world-wide. Want to ski in Japan, Andorra, or New Zealand? Get an Ikon pass.
Just scratching the surface here. There's no room to include the complete lists.
For the time being, things stay the same—sort of. Schweitzer management and staff policies remain the same. Season pass holders have the same perks and opportunities as they did under old ownership. Buses will still run from the Red Barn. Lifts will still carry riders to great places to ride.
Employees, though, get a significant uptick. Schweitzer Guest Services Manager Matt Bradford revealed in his fall recruiting email, "Each employee, part time or full time, will have an Alterra Mountain Company Pass," which means access to all Alterra resorts. Hopefully, this revelation will not crash the Schweitzer employment site.
In Schweitzer CEO Tom Chasse's June 1 message to the Schweitzer community, he wrote, "Alterra intends to keep the entire Schweitzer team in place and is committed to retaining our mission, values, brand, and our unique and funky culture."
Yeah. "Funky!" Lifties still hoist the skull and crossbones. The Outback is still the last, best outpost. Siberia still freezes folks seeking that next turn. We still occasionally ski in the rain—and brag about it.
Meanwhile, in lower regions, the 84-unit Schweitzer employee housing complex in Ponderay—dubbed Schralpenhaus—is complete; and plans for additional apartments to be built next door are moving forward. Schweitzer employees have first priority and will be able to rent these units for significantly less than the local market price. Any units not taken by employees will be offered to others.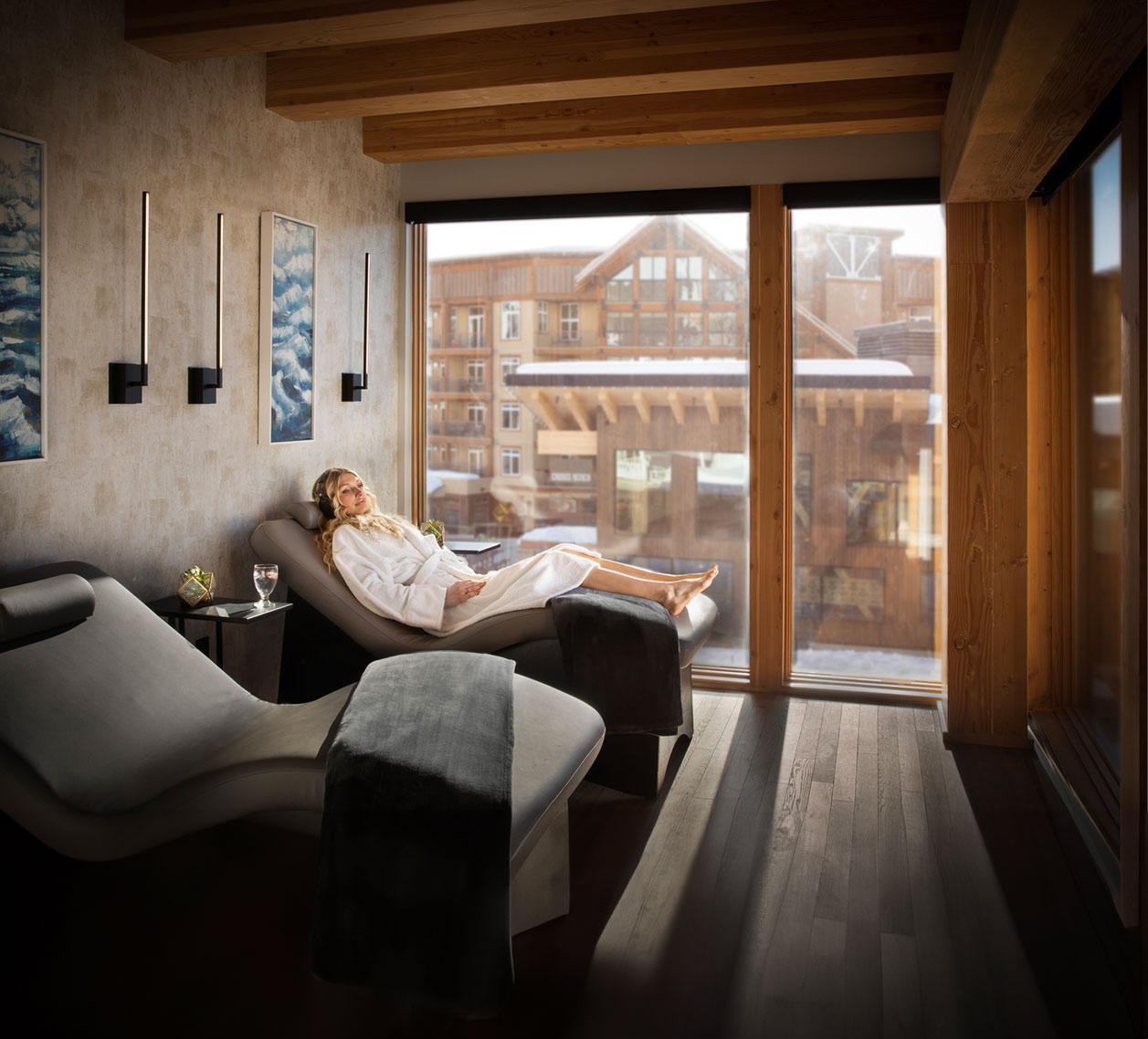 Back on the mountain, the Cambium Spa enters its first full season on the mountain this year, next to the newish Humbird Hotel. Cambium offers chances to wind down after or rev up before shredding. The spa has some new-fangled opportunities like halo infrared therapy and sound loungers, but best—I think—are the old-fashioned, hands-on massages available. Some things might best be left unchanged, right?
It's another season of change on the mountain, with more to come. Some personal "stashes" have been lost, but there are more to be found. Alterra is not the first new owner Schweitzer has had, and still we slide. Under all the change, there is a thread of constancy. The mountain will remain. Snow will fall. The lifts will turn and those who love to ride will ride.