Focused on fish
From the Summer 2015 Issue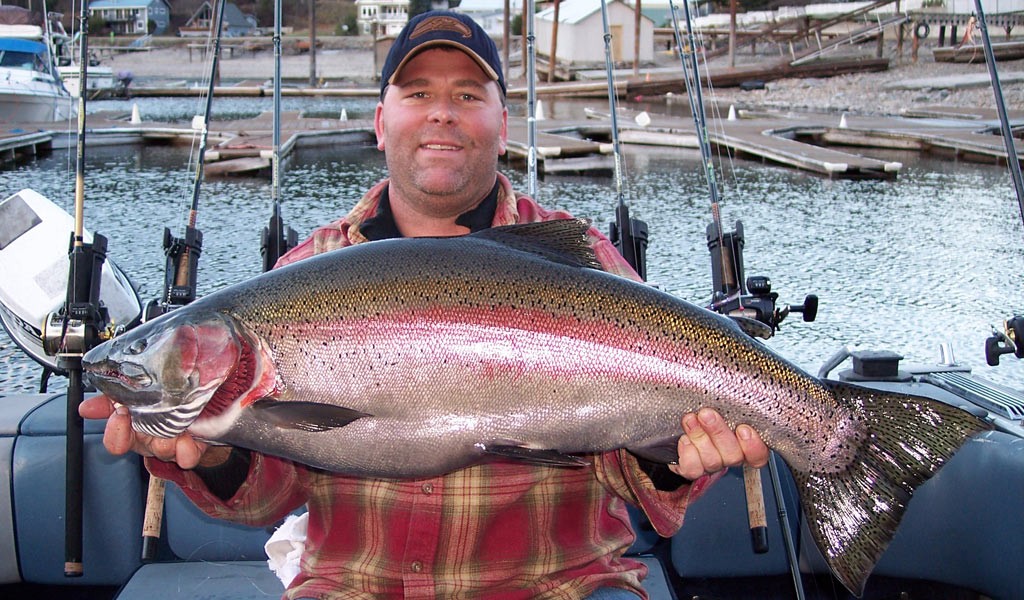 Fish conservation
As the saying goes, a day spent fishing is one not subtracted from your life. Therefore, fish every day and you will live forever.
There is a hearty contingent of fishermen and women locally doing their best to live forever. And, like the objects of their interest, they often school up with their own kind, particularly in two robust groups that promote fishing and the health of our fishing waters.
The leader for fisheries on the big lake is the Lake Pend Oreille Idaho Club. It's a unique group founded in 1947, as the lake was becoming famous for the huge Kamloops trout it was producing. Together with the Bonner County Sportsmen's Association and the Chamber of Commerce, LPOIC over the years put the lake on the sport fishing map.
The club is dedicated "to protect and enhance Lake Pend Oreille and its fisheries," with a primary focus on the Kamloops and its top food source, the kokanee. After the numbers of kokanee declined precipitously in the 1980s and '90s, LPOIC became a primary advocate for aggressive management measures over the past decade to restore the fishery. The gambit has paid off, with kokanee numbers soaring in the last few years and, not coincidentally, more and more anglers boasting trophy-size Kams often exceeding 20 pounds.
LPOIC stages major fishing derbies in spring and fall each year, aimed at both raising funds and awareness. Its spring derby happens at the end of April; the fall derby comes around Thanksgiving, this year set for
Nov. 21-25 and 27-29. LPOIC welcomes new members; connect online at www.lpoic.org.
Focused more on stream fishing and conservation, particularly fly fishing, Trout Unlimited  has a hearty presence here in northern Idaho. TU's Panhandle Chapter also works with government agencies to educate locals and visitors about Lake Pend Oreille's bellwether bull trout.
TU stages a number of events, including the annual Pend Oreille Water Festival, May 21-22 this year, at which local fifth-graders learn about their watershed. Also they've launched a new summer Trout and About Festival coming in August. Find out more at www.panhandletu.org.