Trains: 'Funnel' an attraction for rail fans
From the Summer 2014 Issue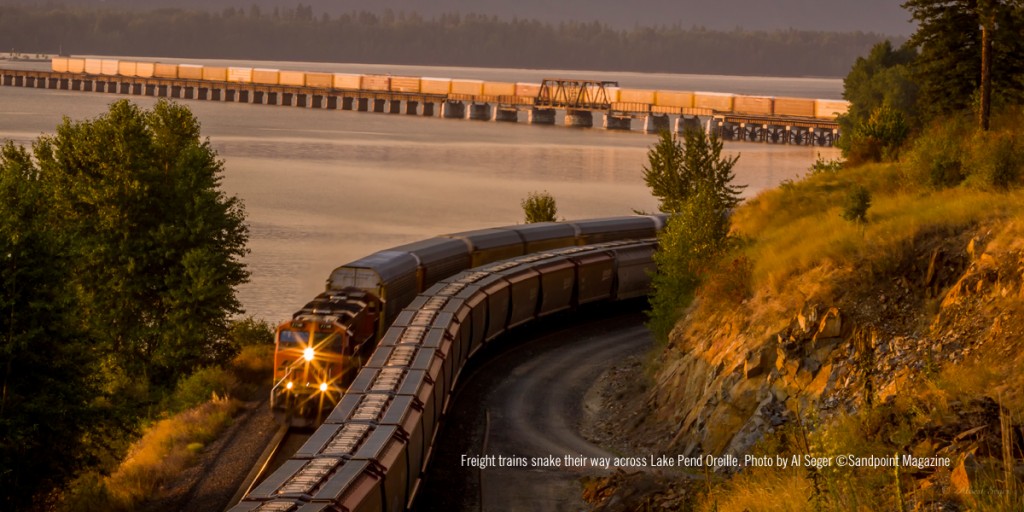 Concentrated rail traffic draws those who love trains
As the only Amtrak stop in Idaho, Sandpoint is a hub for vacationers who travel by train. But it's also a hub for vacationers who travel to see the trains: the so-called "railfans."
Sandpoint is the largest funnel – the site where east-west railways in the northern states converge – in the Northwest. The confluence here of three northern-tier rail lines means that some 50 trains rumble through Sandpoint day and night, carrying cargo from Chicago, Seattle and Canada. The heavy train traffic draws railfans from even farther away.
Some come to view the trains themselves; some come for the architecture and ancillary machinery that compose one of the largest switching yards in the region.
Overwhelmingly, railfans come with cameras in hand.
"I'm struck by trains that travel through such beautiful scenery – the juxtaposition between the two, the natural beauty and the industrial," said Aric Spence, a Sandpoint resident and consummate train buff. "Trains traditionally were built in river valleys for practical construction reasons, which means that in North Idaho we can photograph trains on the lake, near the Kootenai River and elsewhere."
Spence notes that because Sandpoint is a funnel location, a number of different areas to photograph are within walking distance of one another.
"You can't find a better place to take pictures of trains in America," said Melody Circo, of the Greater Sandpoint Chamber of Commerce.
Nostalgia stokes most railfans' interest, whether it's for personal experiences or that of an older family member.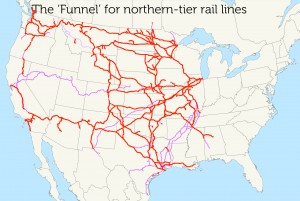 "Many of them are engineers who have driven this route and only seen it at night, so now they're coming back to experience it during the day," said Circo.
Spence notes that several small towns – Folkston, Ga., and Rochelle, Il., for example – have embraced railfans.
"A retired engineer with a wife who likes to go shopping is a pretty attractive tourist model," said Spence.
In Sandpoint, railfans compose a small but steady stream of tourists. Circo estimates that of the approximate 1,200 visitor's information packets the chamber mails out annually, as many as 200 request a railfan brochure. That's in addition to around 50 phone calls and 150 drop-in visitors.
Circo said: "In 2009, we had one of the old steam engines roll through Sandpoint, and we looked out the window (at the chamber's office) and our parking lot was absolutely packed – and we weren't even anywhere near the route!"
As much of a draw as the trains are to out-of-towners, longtime locals often feel a closer sense of nostalgia.
"I didn't necessarily grow up with a love of trains, but living in Sandpoint for 38 years they've just been a part of my life," said Spence. "The sound of them, the visual of them, all of it to me is very familiar; it's a very familiar thing when so many other things have changed in this town."
2 responses to "Trains: 'Funnel' an attraction for rail fans"