Wolfgang Keller, an early father of heli-skiing vacations in Sandpoint
From the Winter 2018 Issue
Kevin Davis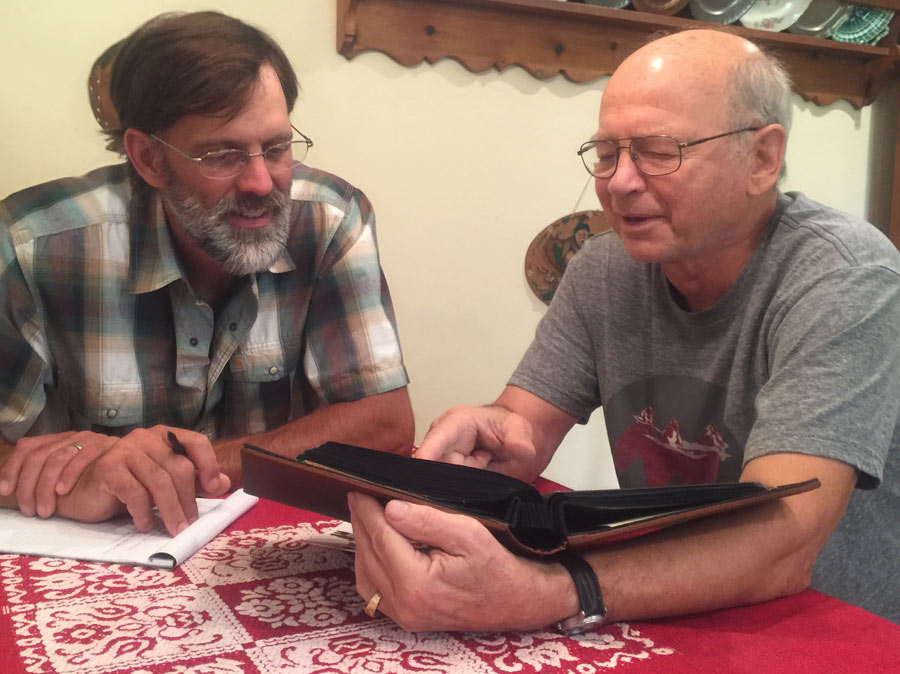 Wolfgang Keller, An early father of heli-skiing vacations in Sandpoint
Wolfgang Keller immigrated to Canada from Traun, Austria in 1958, convinced by a friend, Hans Gmoser, that British Columbia was the place to be. Gmoser, an accomplished alpine guide and ski instructor, was exploring the Canadian Rockies as well as working to attract clients for guided expeditions in these new and spectacular mountains. Keller accompanied Gmoser on many a backcountry trip to remote huts and fire lookouts to survey the possibilities. First they tried hiking in clients but that was much too hard, so they graduated to snowmobiles. That worked for a time but the high majestic peaks where the skiing was world-class were still out of reach. There were airplane trips to distant icefields but the zone where the plane could land was too far from the skiable slopes.
Keller lived in Calgary and on a visit to a local sport shop he held the door for a young Mike Wiegele. The two became lifelong friends. For a period, Wiegele and Keller did everything together and were often involved in Gmoser's alpine exploits. On a winter day in in 1963 in Canmore, B.C., a pilot asked Gmoser if he had considered helicopters as a means to get to the high country. By that afternoon Gmoser and Keller were in the air heading for the top of Mt. Rundle, high above the town of Banff. That was quite possibly the first heli-ski trip ever to be executed.
Gmoser had an epiphany and the rest is history. He went on to establish the world's first heli-ski guide business, Canadian Mountain Holidays. Mike Wiegele founded his own heli-ski operation, Mike Wiegele Heli-skiing. Keller moved to Seattle with his wife Joan, where he lived for 40 years teaching ski racing at Crystal Mountain and running his casting/molding business. The Kellers purchased a vacation home in Sandpoint six years ago and, while Washington residents, love skiing at Schweitzer. When I asked Keller his most favorite aspect of heli-skiing, he said, "You will never forget the person that you buddied up with on a heli-ski trip." At 80, Keller is still skiing and has done his share of heli-skiing. He smiles when he shows pictures of his friends in Canada and is very modest about his audacious past.
-Kevin Davis
Photo, above: the author interviews Wolfgang Keller.
2 responses to "Wolfgang Keller, an early father of heli-skiing vacations in Sandpoint"