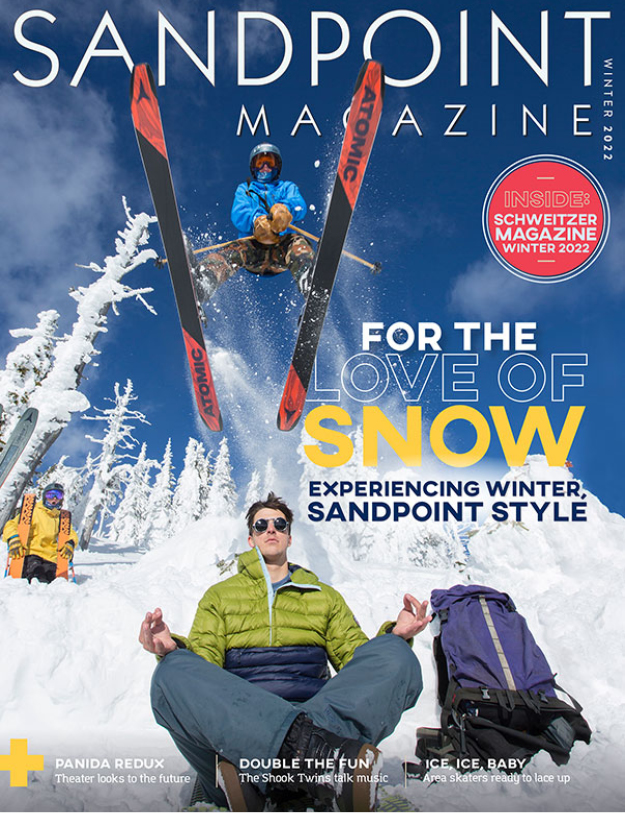 Winter 2022
Attention, lovers of the snowy season: The Winter 2022 issue is here, with great ways to experience all it has to offer in our town ... indoors and out! From spending the night in a snow cave to a day out on cross-country skis, to upcoming opportunities to put blade to ice to the arts, music, town happenings and more, our new edition is a veritable instruction manual for winter... Sandpoint style.
And there's a bonus inside! This edition of Sandpoint Magazine includes the 2021-22 edition of Schweitzer Magazine, with the complete lowdown on the mountain for this new season.
So, are you ready for snow? This is your real local magazine, covering the stories that make our Sandpoint life interesting... all year long!