A Self-trained Artist in Glass
From the Winter 2019 Issue
Fiona Hicks, Ann Porter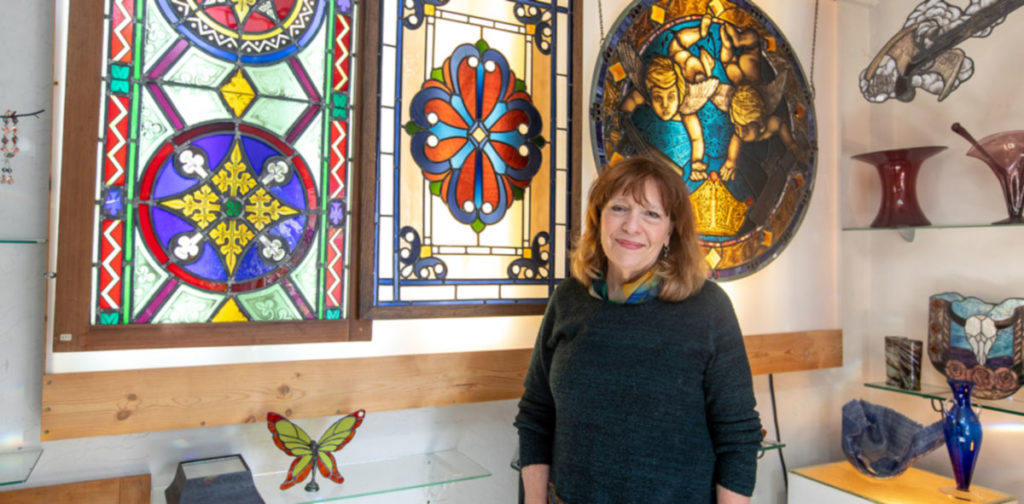 Patricia Barkley's 36 years of success in Sandpoint
She didn't go to school in stained glass, but rather her own shop became her school.
"I am stubborn and I don't entertain failure," said Patricia Barkley, owner of Panhandle Art Glass, explaining why she has lasted 36 years with her stained-glass gallery. When she opened the shop at the current location, 514 Pine Street, in 1982 with partner Dan Ott (who passed in 1991), there was a lot of artistic competition. Sandpoint boasted almost a dozen art galleries, while Spokane had at least four, with an additional two or three in Coeur d'Alene. Today, there is but one stained glass shop open to the public in Coeur d'Alene and one in Spokane. Sandpoint has only two to three art galleries, none open as long as Barkley's.
Stained glass as an art and a craft typically undergoes deep valleys and then high mountains of public interest, and has since the initial heyday of stained glass a thousand years ago in medieval Europe. Stained glass is, as Barkley describes her craft, "jewelry" rather than a staple. Just before the 2008 recession there were lots of commissions. Then, very few.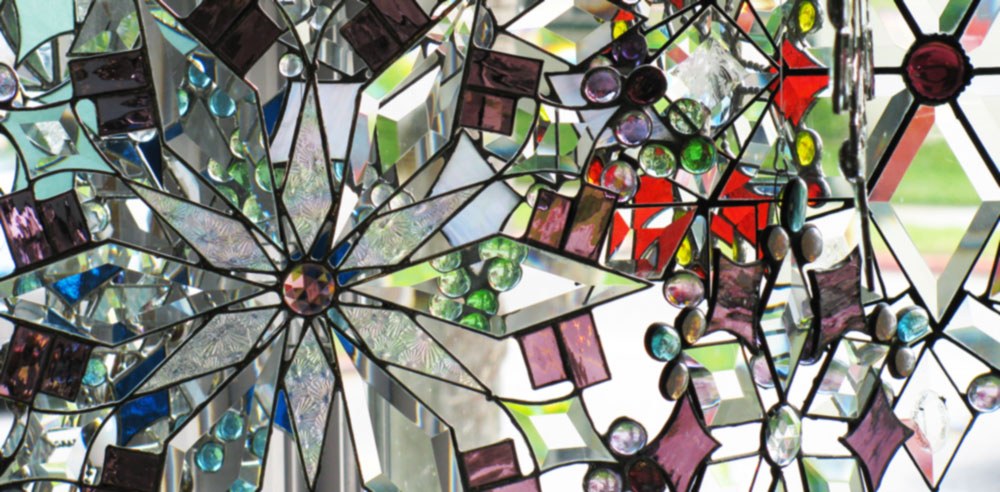 Barkley says she has been able to suffer the shifting economic winds: "I have a low standard of living," she quipped. "I haven't ever overspent. I paid off the mortgage early on my shop and my home."
Unlike a lot of galleries, she doesn't have to pay high rent. Moreover, she is not dependent on tourism. In the early years, she estimates that 40 percent of her income came from teaching classes and from retail sales, with 60 percent in commissions. Now, 90 percent comes from commissions. In other words, she has adapted to change.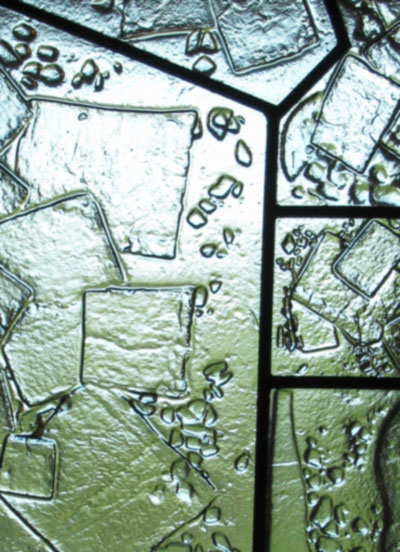 She didn't purposely try stained glass. "I couldn't get a job and I needed a job," having just graduated with an Associate of Arts degree in design in 1976 from Green River College in Auburn, Washington. She answered an ad for cutting window glass and that she did, week after week. No creative outlet there, but her steadfast work habits did attract the eye of a gallery in Tacoma. That gallery encouraged her design work and, in fact, let Barkley repair old church windows and Tiffany lamps.
She didn't go to school in stained glass, but rather her own shop became her school. Year by year, client by client, she repeated some typical stained-glass designs and experimented with others. Most importantly, she learned "to figure out my client's vision more quickly."
Her favorite piece of more than 2,000 private and commercial commissions is the cross she did for the First Lutheran church on Olive Street in 2007.
Barkley views her designs as somewhat traditional. "Traditional forms of glasswork inspire most of my clients here, whereas people in larger cities are simply exposed to more varieties and experiments in glass, as well as all kinds of art."
That said, her design work has evolved in 36 years of schooling herself. She wants to please the client, but she has "to please myself" as well. Like any crafts person, as she learns new skills her designs evolve, because she can do different things with her hands and new tools. Like any artist, she is always thinking about design and her work is influenced by everything around her; including, of course, nature.
Her favorite piece of more than 2,000 private and commercial commissions is the cross she did for the First Lutheran Church on Olive Street in 2007. "The bevels and jewels in the cross create rainbow patterns on the floor. Beautiful."
She continues in glass because, "I like flat glasswork. I like the whole process, from meeting the clients to design work to managing the logistics of building glass panels, to the cutting of the glass, and the assembling of glass in the came [or frame], and even to the often-tedious process of cementing and cleaning the panels." While she has experimented in sculptural and molded glass, she prefers flat glass work, which may include painting. "Like a mechanic, one can become an expert in engine repair or, say, transmissions. You choose. I did."
She never sees herself leaving Sandpoint, "Why do that and where to move? Pay higher prices in Seattle? I love the lake, the mountains, and even though we don't have racial and ethnic diversity here, we do have mental variety. The people are amazing."
One response to "A Self-trained Artist in Glass"