Aftermath of Coldwater Creek
From the Winter 2015 Issue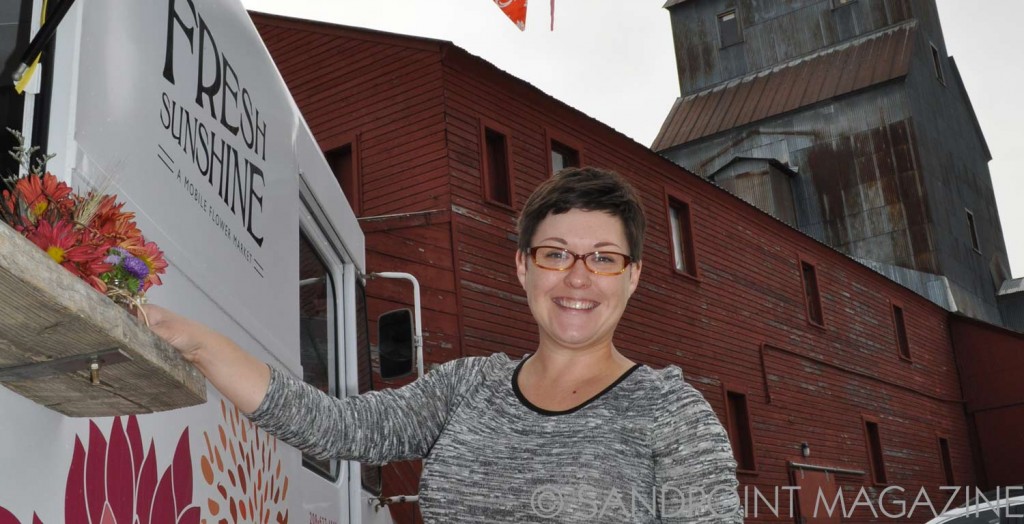 The loss of Sandpoint's giant retailer reverberates in the economy, plus where "Creekers" landed
What happens when one of a town's biggest and best employers goes out of business? With the loss earlier this year of giant women's apparel retailer Coldwater Creek (CWC), Sandpoint is in the process of finding that out.
After filing for Chapter 11 bankruptcy in April, by September Coldwater Creek had ceased business, sold its assets, and laid off virtually all its 339 local employees.
It did not come as a total surprise. The past two years the community had watched with grim foreboding as Coldwater's stock prices inexorably degraded to less than a dollar.
For the town, the loss of all those jobs will reverberate for some time to come. Alivia Metts, analyst for Idaho Department of Labor, said the job loss represents close to $33 million in annual payroll – but the economic impact is actually bigger. Statistically, another 359 jobs are lost indirectly, or another $10 million, in the "secondary sectors" such as professional services, retail and restaurants.
Although it is still early to assess the closure's impact in hard figures, Metts said Coldwater's closing is expected to raise local unemployment about two points, from 6.5 to 8.5 percent.
Moreover, the lost jobs were good ones. Although $32,000 is Bonner County's average wage, 60 percent – more than 200 – of Coldwater Creek employees made more than $50,000, with 20 percent likely making more than $100,000.
Coldwater Creek's closing has certainly been felt in the schools. Lake Pend Oreille School District enrolled 86 fewer students to start the 2014-15 school year, said district CFO Lisa Hals, who attributed 80 percent of the drop to CWC families who moved away. Hals estimated the district will lose about $400,000 in state funds this year due to the enrollment drop.
The Creek and its individual employees have also been major supporters through volunteering and donations to nonprofit organizations. There's no formal estimate, but anecdotally hundreds of annual volunteer hours and many thousands of dollars in corporate support are gone.
Robin Hanson, a former Coldwater Creek employee who worked in store operations, said many employees here came from other parts of the country. In the retail industry, positions are transferrable, and she knows many former employees who were able to find jobs quickly around the country. Those determined to stay have had a harder time, but Hanson said, "Fortunately, our community has been able to provide jobs to many of those who want to stay in the area."
Despite the flood of workers released to compete for local jobs – Hanson said one job she applied for at the charter school had 80 applicants – Hanson got a job with Bonner General Health.
The impact to the real estate market is still unclear. Jim Haynes, president of the Selkirk Association of Realtors, said: "Looking at home sales based on a time period before the shutdown and afterwards, one could conclude that prices are down, but the number of houses sold in Bonner County is up. This could be the result of more (CWC) homes hitting the market and selling under their value, but statistically I'm not so sure. … Despite (CWC) closing, our market and local economy are still good. Maybe it's the timing, as the shutdown happened going into our prime real estate season."
Other evidence is anecdotal. John Moody, a longtime local veterinarian,  lost at least two clients who left the area. Seth Samuels, formerly in business intelligence for Coldwater, said goodbye to at least seven friends who left for Boise, Seattle, Spokane, Florida and Texas.
What about the housing rental market? Ned Brandenberger of Sandpoint Property Management said in the past when CWC laid off people, they saw a downturn in applications.
"We see 35 percent fewer applications in 2014 than in 2013. One could attribute that to the closing of Coldwater Creek. Even so, the rental market is still strong," he said.
One factor in the town's favor: Bonner County has had significant job creation in the past five years just as the nation has slowly rebounded from the Great Recession. While Idaho lost 26 percent of its manufacturing jobs between 2000 and 2010, manufacturing jobs in Bonner County rose 27 percent.
"Time will tell, but I think things are better than many thought they would be after a significant blow such as Coldwater's shutdown," Haynes said.
---
In the Creek's wake, a wave of entrepreneurs
Dozens of former Coldwater Creek employees have moved on to other companies around the country, but many of these creative and resourceful individuals are restarting with business plans they hope will enable them to stay in Sandpoint – and they've set off an entrepreneurial wave here.
Jennifer Pratt, 34, was a longtime Coldwater Creek employee who worked for the company in Oklahoma City and Chicago before taking the position of visual manager of windows and store presentation in the Sandpoint home office in 2004. Pratt saw many of her friends move across the country for new jobs – Boston, Seattle, Dallas, Portland, Madison, San Francisco – but she decided to stay.
"The closure forced me to make a decision about what I thought was most important in my life. Did I want to continue to focus on my career and move away and work for another company, or did I want to stay in Sandpoint and try something new with my life? I chose Sandpoint," she said.
Pratt has opened a mobile flower market called Fresh Sunshine, and her delivery truck named Mabel (shown in the photo above) is a standout for its colorful flowers on a white background. When she parks Mabel at the Granary District downtown, it is hard to miss.
Mike Peck was on the application development team at CWC for 10 years; colleague Matt Williams was head of e-commerce. The two joined to launch an ambitious new business – Makerpoint Studios, a workshop co-op at 1424 N. Boyer. With 3,200 square feet, they have a full wood shop with upholstery capabilities, a full metal fabrication shop for building custom metal products, and the latest in 3-D software. They're riding a trend in "makerspaces," which provide shared equipment and education for individuals to design and create manufactured works they would not otherwise have the resources to produce. Find out more at MakerPointStudios.com.
Jacob Styer, 36, joined the team at Williams & Parsons, PC as staff accountant after more than 10 years as tax manager at Coldwater Creek. He and Brad Williams are both bicycling enthusiasts, so they had a connection.
"While there are a lot of people leaving town, I have been very pleasantly surprised with the amount of talent that has either found work here or (has branched) out into their own new ventures," Styer said.
Kayo Hayashi and partner Kevin Knight opened Industry Coffee in the giant coffee cup on North Boyer after Hayashi's nine-year stint with Coldwater as a graphic designer. Hayashi had wanted to pursue the coffee business anyway, so the timing was right to start.
Andrew Sorg, 37, a 14-year Creeker, was working as a senior web analyst. "My experiences since the closure give me perspective on what many people in North Idaho are going through," he said. "It feels like I am starting at square one again. … The big problem is that much of our workforce was specialized in women's retail, and there is no other company like that here." He's turned to politics, as a candidate for the state House of Representatives.
Tina Ward, 41, loved her job as senior merchant for non-apparel at Coldwater Creek, having worked for the company 20 years. Tina, with husband Markus, is rolling her merchandising skills into their own venture; they purchased the downtown kitchen store, Fritz's Frypan, and have renamed it Weekends and Company.
Jenn Markwardt, 30, moved to Sandpoint with husband Kenny from Santa Barbara, Calif., two years ago and opened CrossFit Sandpoint before she took a job at the Creek as creative manager for factory stores and spas. She's since started Boxed Real Food, 100 percent paleo-friendly lunches and dinners  delivered twice a week. Check her venture at BoxedRealFood.com.
Brittany Longden, 34, worked at Coldwater Creek fully half her life – a 17-year veteran, she worked in merchandising, buying, quality assurance and finally in advertising. Longden is now employed as manager of Pend Oreille Pet Lodge but has launched a business called Boomer's Barley Biscuits, using spent barley from MickDuff's Brewery. Longden's German shepherd mix is her muse, she said. Boomer's Barley Biscuits may be purchased at Carter Country or at BarleyBakedGoods.com.
Robin Hanson, 39, was controls coordinator for store operations. She has a large family in Sandpoint. Her mother and aunt and uncle have downtown Sandpoint businesses on both sides of CWC's now empty retail store – and she's happily taken a job just down the street, in community development at Bonner General Health. Six other "Creekers" were also hired at the hospital. "BGH is growing in many directions, and my new job encompasses more of my skills set as well as my experience with nonprofits, and my interest in being involved in our community," Hanson said.
Brooke Deccio, who worked in merchandising with Coldwater Creek, has started Azalea Handpicked Style, a women's consignment store. She sells some of her clothes each Friday inside Botanica behind LaQuinta, as well as at Foster's Crossing. She also sells through Facebook and hopes to have a space downtown soon.
Amie Wolf, 39, was working as a proofreader and copywriter when she was released in April. "I didn't know how I was going to make the same kind of living in such a small town, knowing relocation was not an option for me," Wolf said, "but fortunately I had extra help from my ex-husband while I figured out the next step.
"One has to be creative to make a living in a small resort town with few career opportunities … learning of all the new businesses that have popped up since the closure of CWC inspired me to start my own business," Wolf said. Her new venture is a mobile restaurant. Look for it at the Oak Street Food Court in April 2015.
---
Digital talent invigorates Rush-on, Kochava
Little-known Sandpoint fact: We're an official Google eCity. Last year, Sandpoint won Google's designation as Idaho's strongest community of online businesses, based on AdWords penetration relative to population and business scoring criteria. Each state had one eCity named.
Coldwater Creek contributed significantly to Sandpoint's award. In the 1990s it brought in a fiber optic cable to its Ponderay campus, hired tech-savvy urbanites and, now with its demise, has funneled former employees into local high-tech startups. Two companies benefiting from the CWC legacy are start-ups Kochava and Rush-On.
Kochava was originally PlayXpert, a gaming company that started up in Sandpoint in the mid 2000s. Founders Charles and Kimberly Manning left Washington, D.C., to live a "better, outdoor life" in a town where they could walk to work.
PlayXpert was an in-game overlay technology platform for PC games, but when new opportunities arose with mobile devices it morphed into Kochava, with a product that lets companies track advertisements that lead users to download their apps onto smart phones. Customers include Disney, Netflix, Yahoo and CBS.
When Coldwater folded, Kochava hired nine of its top people. One of those is Seth Samuels, 42, who moved to Sandpoint about nine years ago, working as its deputy vice president of business intelligence.
His last day at Coldwater was in September, but neither he nor wife, Kathi, considered moving elsewhere. He is excited about his future here.
"The timing could not have worked out better," he said. "I consider the move to Kochava a lateral move, but the opportunity here has so much more potential due to the severe growth that Kochava has been experiencing."
Also propelled into launch mode is Rush-On, a web-based venture that CEO Devin Dufenhorst calls "the ultimate adventure marketplace," where sport enthusiasts connect to adventures offered by companies around the country. Dufenhorst, a native Idahoan, worked in pharmaceuticals for most of his professional life but with Rush-On he is following his passions  – which include ski jumper, helicopter skier, and other adventure sports.
As did Manning, Dufenhorst harvested talent from Coldwater Creek. He hired a pair of Creekers, including Carlo Pati, 49, a web developer at Coldwater Creek, and Kara Berlin, 23, a marketing coordinator at Coldwater.
Pati sees nothing but blue sky at his new job. "I consider my position as a move up in my career as I have a greater responsibility and a greater stake in the business," he said. And Dufenhorst was able to raise capital because he hired Pati: "His panache brought us money," said Dufenhorst.
Check it at www.RushOn.com.