SWAC Becomes YMCA as Helanders Pass the Racket
From the Summer 2019 Issue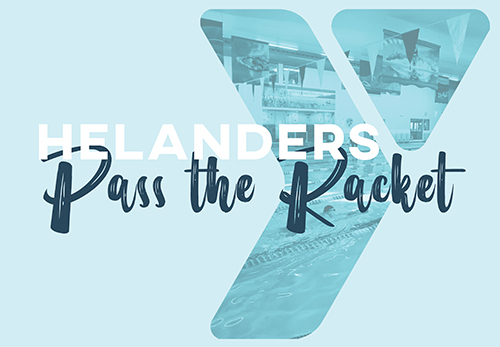 WHEN DON AND SUE HELANDER MOVED TO SANDPOINT IN 1982, THE 'WHY' WAS EASY: THEY HAD DECIDED TO LEAVE ALASKA FOR THE LOWER 48 AND, LIKE SO MANY, DROVE ACROSS THE LONG BRIDGE AND FELL IN LOVE. THE 'HOW' THEY WOULD HAVE TO FIGURE OUT.
Don had spent 12 years as a surveyor on the Alaska pipeline and not long after arriving in Sandpoint, he and a friend decided to start a hot tub business. That same month, Sandpoint West Athletic Club opened, and Don's new business—Mountain Spa and Pool—got the contract for selling the health club the chemicals for its pool and hot tubs. That's where it all began.
Helander wasn't just a chemical salesman to the health club; he and Sue were charter members and, because he'd become interested in handball in Alaska, he helped SWAC in running handball tournaments. "It was the place to be," he said.
Five years later he sold the hot tub business. "I didn't know what was next when I sold it," he said. "But the general manager at SWAC had just given notice, and in August of '91 I took that job."
The club changed in the '90s, he said, with "group exercise leading the way. Two of the six courts were converted to a fitness studio. The early '90s also brought the Sharks Swim Team, formed by Nancy Lippi and the much lauded Mike Brosnahan. We taught Bonner County how to swim," he said.
By 1997, Don and Sue had bought the business from the original owners, but not the land and building; that took another five years. "We finally figured out a way to buy it all, but it was extremely risky."
It was a true family business. Sue was in charge of the fitness end, and Don was the master of the pool, courts, and facilities. Daughters Abby and Cody ("The girls were micro when we bought it.") grew up in the place, learning to do everything as soon as they were old enough. "They helped us immensely. "They were good years," Helander reminisced.
SWAC partnered with the community in numerous ways: via special education swim programs, Cub Scout honor badge certificates, an annual middle school swim safety program, the city's adventure camp, the annual Turkey Trot, and involvement in the Long Bridge Swim. They also sponsored lots of community programs tied to fitness: CHAFE 150, the Scenic Half, and the Pend d'Oreille Bay Trail Fun Run, to name a few. And handball, Helander's not-so-secret passion. "We hosted 40 major court sports tournaments, including four state handball tournaments." Tournaments would take up a long weekend, and the Helanders even provided full food service for the players and their families.
There were also some tough times, like the winter of 2008-2009 when Bonner County got hammered with snow. "We were getting snow off the roof when I noticed a structural problem, and shut down the pool area immediately," Helander said. The pool area was closed for three months and, by the end, they had proactively replaced the entire roof.
"There's a lot of challenges (in owning an athletic club)," he said. With two decades of long hours and working weekends under his belt, "I began looking for exit strategies."
But selling such a specialized business is much harder than selling a house—and it's not something that most families would take on today. It was years before Helander was approached by the Inland Northwest Chapter of the YMCA. "I feel good about who we handed it off to," Helander said. "They have the capacity to do right by Sandpoint."
Mary Berry, director of communications and marketing for YMCA of the Inland Northwest, said a big part of the decision to purchase SWAC was that "the community wanted us!"
For years the Sandpoint YMCA Advisory Board had been working to get the YMCA to expand into the Sandpoint area.
"Bringing a YMCA to Sandpoint fulfills a long-term goal to enhance youth development and healthy living programs here," said Kendon Perry, chair of what is now the Litehouse YMCA advisory board. "We are excited to be able to provide programs based on local community goals, be it chronic disease prevention, summer meals, or youth programming, in addition to a sliding fee scale for membership based on household income."
Because YMCA is a non-profit organization, the community is likely to see greater access to the facility. "We have a number of membership categories," explained Berry.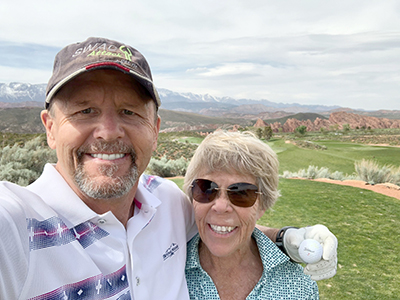 Our goal is to provide access to healthy and fun opportunities for every budget. We realize sometimes monthly fees still remain out of reach, so thanks to charitable contributions through our Annual Giving Campaign, we are able to offer financial assistance when needed."
A partner in that effort is Litehouse Inc., the national salad dressing 'giant' based right here in Sandpoint. Their generous contribution to the YMCA resulted in the facility's new name: Litehouse YMCA.
Long a supporter of community events and activities, Litehouse was established in 1963. Ed and Lorena Hawkins had opened a restaurant in Hope five years prior, and diners loved the dressing served there so much they would bring empty jars with them in order to take some home. Their first jars of dressing were sold at Roger's Thrift in Sandpoint. As the company grew, so did their support of the community where they made their home, particularly in areas that benefit children. The company's donation toward the YMCA was just another step in that established direction.
"We made a contribution to the YMCA in order for the YMCA to bring Y programs and services to the citizens of Bonner County," explained Kelly Prior, the new president of the company. "(We believe) strong communities are built by investing in our kids, our health, and our neighbors, and we are excited to work with the YMCA on achieving this vision." He added, "Part of Litehouse's decision to partner with the YMCA is their alignment with our own guiding principles."
As a company, Litehouse has been 100 percent employee owned since 2014, and Prior credits those owners with the company's support of this new venture in Sandpoint. "Litehouse's ability to make such a large contribution is a result of the hard work and dedication of our employee owners," he said. "Without their ongoing commitment such a contribution would not be possible."
Fundraising at the Y is ongoing, with a goal to "expand programs and increase capacity through new spaces," said Berry. The Helanders themselves made a significant contribution to the Y for this purpose. "The campaign will focus on preparing children and youth for success (like keeping teens safe and engaged after school), supporting the local community and economic development (by hiring local talent for child care, to health and wellness and construction), and providing affordable community access to healthy opportunities, through providing access to programs that improve health and well-being for all."
As for the Helanders, they're already enjoying their new retirement, with as much time as possible spent with grandkids, or traveling, knowing they have handed off the racket in a way that will continue to benefit Sandpoint. "I hope we served the community well," Helander said and, speaking for the family, shared their gratitude for the loyal staff and faithful members who participated in SWAC through the years.