Meet MORE Women Who Have Made a Difference
From the Summer 2019 Issue
In Spring 2019, our Sandpoint Magazine editors put out a call via a month-long social media promotion for the public to submit the names of women they feel have "made a difference" through their contributions to our communities. We received the names of more than 100 notable women – and yet there were scores more women we know have had a big impact but were not included. That's only because those who might have sent in their names simply did not learn of our call for names.
The numbers are far more than we could include in the print edition of Sandpoint Magazine; we chose five women to profile, and included a grid with photos of another 80. We've reproduced the photo grid below; move your mouse over the photos to read about each.
Then read on, as there are several dozen others that were not pictured in the print magazine due to space restrictions. And finally … know of women who should be included on this page? Acknowledging there are many missing, we invite the public to submit their names to be added here, up until June 15, 2019. To do that, scroll to link at bottom of page.
Following are more nominations we received of impactful women in our town, whose photos were not in the print edition of Sandpoint Magazine only due to space restrictions.
Here are more, received after publication of the original story.
Dorothy Adler. Dorothy was an unassuming woman who left a substantial endowment to the alternative school.
"Althea" Lorraine Bowman. Lorraine was an amazing woman who greatly improved and influenced Sandpoint and the areas around. She and her husband, Bill, owned and operated Connie's Moter Inn until 1994. They also built the hotel.
Ann Brunsell and Mary Parker. (Nominated together) They both taught two or three generation of our local children at SHS. Many of us here can speak properly and add and subtract without a calculator because of them.
Lissa DeFreitas, Volunteer and Bereavement Coordinator, Bonner General Hospital Hospice Program. Lissa is the embodiment of love, compassion and acceptance. She is the face of life in the face of death and grief. She gives much to those in need.

Nancy Dooley has worked on the Sandpoint Lacrosse Board, as the girls high school lacrosse coach, and girls 7-8 lacrosse coach. She's the founder and member of 101 woman nonprofit, a former employee for what is now the Kaniksu Land Trust, a former employee of Idaho Conservation League, is a fundraiser for the Pend d'Orielle Bay Trail, an organizer for Pend d'Oreille Bay Trail Fun Run, and is the mother of 3 boys.
Kyla French is an amazing teacher, women, mother, and friend who brings ease and joy to every person in her life. She is constantly giving pack and endlessly supporting the people around her and deserves all the recognition in the world!
Carol Jean Hadley was definitely an icon of Sandpoint. Always kind to everyone she met. Knew the history of Sandpoint and community was important to her. She touched the lives of all who met her! Worked at the "Tam" for at least 20 years.
Jan Hammersley. Jan is the heart of the Clark Fork sporting community for our students. What I so admire about Jan is she has suffered terrible tragedy in her personal life; however you would never know that. She loves all of our kids just like they are her own and has spent countless hours fundraising, cheering on and most definitely feeding our student athletes! If you know Jan, you love her.

Carrie Logan served 5 years in Planning and Zoning for Sandpoint, then 6 years on city council. For two years she served as Mayor, filling in the time left vacant when Mayor Marsha Ogilvie died. She's a member of the historical commission and worked to see that our historic train depot was restored and kept in its place. She started the Top Soccer program for kids with disabilities, worked with NAMI to provide training to local law enforcement on encounters with people with disabilities, helped to bring fiber internet downtown… the list goes on.
Stacy Luce. Stacy has worked with at risk youth for many years and has served as clinical director for small private schools as well. She joins lposd next year as an assistant in matters of mental health consulting through Kaniksu.
Delilah McGhee. She is Director of Nurses at Valley Vista Care, where she cares about her residents and staff. She treats everyone with kindness and respect. She does a very hard job with style and grace every day!

Denise Midstokke at Pend Oreille Midwifery. She has been helping families have conscious, healthy births for over 30 years in Sandpoint. She is committed, caring, wise and professional.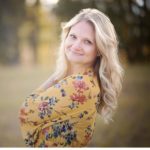 Savannah Mort has run the Hoot Owl soup Kitchen for at least the last 5 years and feeds about 100 people per week. She provided meals for the sick and hungry and delivers them. She runs the warm clothing drive at the Hoot Owl.
Carmen Norstog. She was an amazing friend, neighbor, employee, co worker, social worker. Mother, wife, and confidante. She would help anyone in need and had a great heart. She was loving, kind, fair, and trustworthy.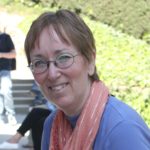 Karen Robinson. Karen is a notable resident of Sandpoint of more than 30 years. She has contributed to the community in many ways including art (cover of LPO book), forestry, education and non-profit work.
Melinda Rossman. She is the indefatigable leader of the incredible Homeschool academy.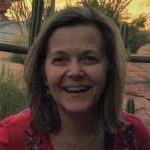 Rhonda Tate is most definitely missing from the list! She's one of the owners of Finan McDonald Clothing Co. and donates so much to the community, especially Kinderhaven and CASA. She's truly an angel to so many!
Valerie Thompson. She is currently on the Bonners Ferry city council, is active on her community and an incredible parent. In addition, she has taught highly at risk youth in a private school setting for over 20 years.
Laura Wohllaib. Lara serves on the boards for CASA and SARS, is a volunteer art teacher, and is a contributor to many charities around town.
Julie Ann Woods. She helped out with the meals on wheels program. She was also a master Gardner and helped diagnose the community's sick plants. She also helped coordinate and make the hanging plant baskets that helped beautify the streets of Sandpoint
Who's missing?
And finally, we know there are many women not mentioned here who have had a big impact in our communities. We invite the public to submit their names up until June 15, 2019, and we'll add them to this page. Click to submit a notable woman»
4 responses to "Meet MORE Women Who Have Made a Difference"