The Spirit of Adventure
From the Summer 2020 Issue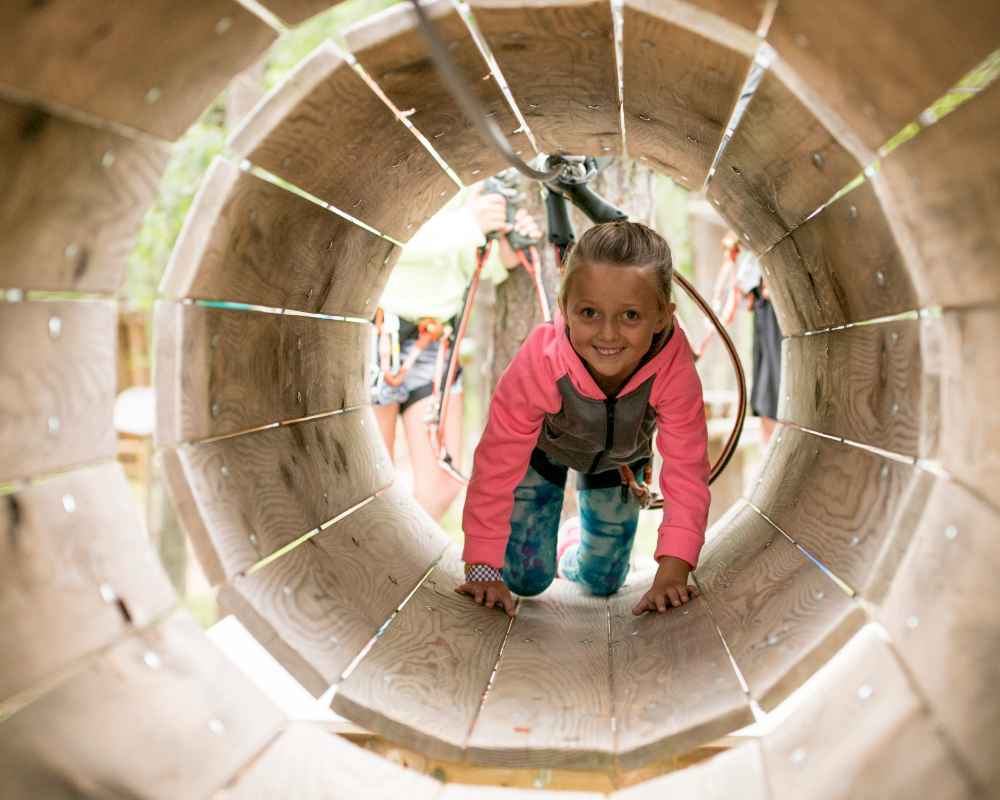 Guiding your way to summer fun, on Lake Pend Oreille and afield

Summertime in Sandpoint — there's nothing quite like it.
When the sun warms the Lake Pend Oreille waters, there's an outdoor adventure to tickle just about anyone's fancy. Indeed, the number of options for outdoor recreation can be a little overwhelming. Fortunately there are plenty of helpful resources and local businesses ready to provide guidance. Whether you're looking to find a new hobby or want new insight into a favorite activity, there's someone ready to point you in the right direction.
Sailing
There's a big lake out there just waiting for you to explore it. Why not cast off using a discipline passed down over thousands of years?
Sailing is a hands-on, tactile approach to making the most of Lake Pend Oreille. And while learning the ropes, so to speak, can appear daunting, there's a robust local community that welcomes beginners.
One good approach is to look up the Sandpoint Sailing Association. This local club works in conjunction with the Sandpoint Parks and Recreation Department to offer courses for beginners and advanced sailors alike. Club members are happy to provide pointers, and membership comes with a suite of perks, including special events and supervised access to the club's fleet of 14-foot boats.
Looking for an on-demand option to get out on the water? Try a skippered cruise with Cloud Nine Sail Charters. Cloud Nine was started by Bruce Robertson, a commercial licensed captain (a Six-Pac in sailing lingo) who has frequently served as Commodore of the Sandpoint Sailing Association. "Our mission," he wrote, "is to provide unparalleled chartered sailing adventures that immerse our guests in the beauty of Lake Pend Oreille, and the memory-making power of nature." Leaving out of the Hope Marina for evening and weekend cruises, Cloud Nine offers two-hour excursions for up to six guests. A typical two-hour cruise is enough to make the most of the lake and learn the sailing basics if you want to advance your lake-faring skills.
Fishing
The North Idaho fishing community is about as strong as a recreational scene gets. To jump both feet first into this multi-generational tradition, a chartered fishing guide's expertise could be just what you need.
Long Drift Outfitters, for instance, offers guided fly fishing and float tours of the Kootenai River. Owned by Aaron and Rachel Gordon, the pair grew up with a love of the water and fishing. After coming to Idaho 13 years ago, Aaron spent summers as a guide on the Middle Fork of the Salmon River and the Main Salmon, along with the Loscha and Coeur d'Alene Rivers. In 2017, after finding a McKenzie River wooden drift boat they restored, they opened Long Drift Outfitters. With a deep knowledge of the river's most secluded, peaceful spots, and a knack for instructing fishers of all skill levels, Long Drift Outfitters promises a great day out on the water. Better yet, they take care of the lunch and fishing gear. Just make sure you're wearing weather-appropriate clothing, and you're good to go.
There's no shortage of other options for whatever kind of adventure you're looking for. Check out Eagle Charters, Go Fish! Charters, Hope Marina, Lake Pend Oreille Idaho Club, Pend Oreille Charters, Scenic Bay Marina, Seagull Charters, and Wilderness Charters of Priest Lake to find the experience and setting you're looking for.
Ziplining
There's nothing quite like the wind in your hair and the butterflies in your stomach as you blast down a zip line. With its rugged mountains and rock formations, North Idaho is an ideal location to get the most out of the adrenaline rush.
For those aiming to live life on the fast line, the greater Sandpoint area offers a few options. Tree to Tree Adventures in Athol features zip lines, nets, Tarzan swings and more, all designed in a progressive difficulty system to challenge a full range of skill levels. With a full selection of adult and kid courses, it's a perfect choice for a family day trip.
If you're planning on hitting up those terrific Schweitzer Mountain Resort views this summer, you can also fit some zip lining into your summer adventure itinerary. The resort offers a base fee for one ride or an unlimited fun pass to for all the visits to the zip lines, climbing wall and trampoline you want. And with two lines running parallel to each other, you can enjoy the trip down with a friend or family member by your side.
Wakeboarding and water skiing
Wakeboarding and water skiing: They're among the most exciting and visually dynamic water sports around. When you see an expert twisting and turning behind a speedboat, it's guaranteed to leave an impression.
Feeling motivated to drop a few jaws? This summer is the perfect time to get your feet wet. In Sandpoint, there's probably no better-established business for water sport lessons than Action Water Sports. Action Water Sports is owned by brothers Nate and Pat Holland, both born and raised in Sandpoint, and avid recreationists. Both were members of the U.S. Snowboarding Team. Pat has a World Cup podium, while Nate is an eight-time X-Games gold medalist, and a three-time Olympian. Together they have over 20 years of combined watersports instruction as U.S. Coast Guard certified captains. Located in the heart of downtown Sandpoint, the business offers hour-long, half-day, and full-day lesson packages that include all equipment, instructor time, and fuel for up to six people. The business' Ski 200 and G-Series boats feature the perfect hull shape for ideal wakeboarding and water skiing, so you're unlikely to find a better experience.
E-biking
There's nothing quite like enjoying the beautiful North Idaho mountain views from the saddle of an e-bike. It gets you out on some of the world's best mountain biking trails while helping less experienced riders deal with the dynamic terrain.
Schweitzer Mountain Resort began offering hosted e-bike tours through its robust trail system in 2018. Both exciting and educational, the tours take riders on a 10- to 12-mile loop through varied trails, while the host points out Schweitzer's distinctive locations, flora, and fauna. Starting at 1 p.m. every day of the summer season, the guided tours are a great introduction to both the Schweitzer trails and an exciting recreation technology.
Horseback riding
There is perhaps no more iconic western image in the popular imagination than the horseback rider. It embodies the spirit of adventure and excitement that many people seek when they visit the Inland Northwest. Luckily, North Idaho has visitors and locals alike covered when it comes to honing your equestrian skills.
If a full ranch retreat is your goal, you can't do much better in the North Idaho area than Western Pleasure Guest Ranch. For 100 years and seven generations, the Woods family has lived on and worked the land which now hosts the guest ranch, which was started in 1991. Primarily a cattle ranch, Janice Woods Schoonover and her husband Roley are the hosts of the guest ranch. The ranch offers everything from two-hour rides in the spring and summer to multi-day, all-inclusive getaways. You can count on comfortable ranch lodgings in their rooms and cabins, three delicious western meals a day and, of course, plenty of horseback riding each day of your stay. And just when you're ready to pack it in, the ranch has you covered with evening entertainment.
If your preferred way to experience summertime Schweitzer Mountain is from the back of a horse, you're in luck there, too. Mountain Horse Adventures works with Schweitzer Mountain Resort to offer horseback rides through some of North Idaho's most beautiful scenery. Count on two hours of shady forests and sunny clearings as you enjoy the spectacular views of Lake Pend Oreille.
That just skims the surface of the many ways to get the most of summertime Sandpoint. After all, North Idaho rewards an adventurous spirit. How will you make your lifelong memories this year?