SARS program is aging powerfully
From the Winter 2018 Issue
SSRA Photography/Tom Falter and Barbara Chase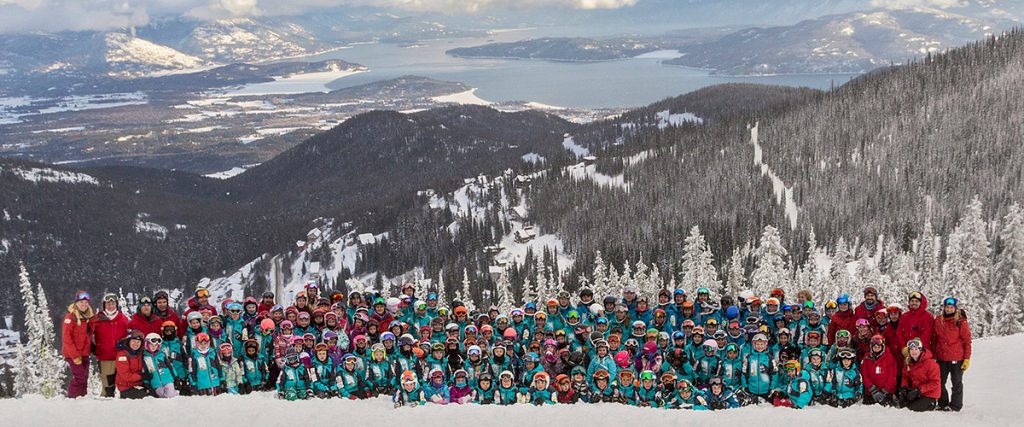 Born on Schweitzer Mountain in 1963, the Schweitzer Alpine Racing School is entering middle age. However, SARS isn't slowing down, said Jamie Landwehr, SARS program director and head coach. "Our participants are from families that want to be outside; the program is as big as it has ever been and the team is performing as a team better than ever."
SARS offers programs that not only promote alpine skiing mastery and a life-long love for skiing and snowboarding, but also develop teamwork, discipline, health and wellness, and citizenship. Wrapped in this competitive, yet fun team atmosphere is an alpine culture that fosters a sense of camaraderie to last for generations.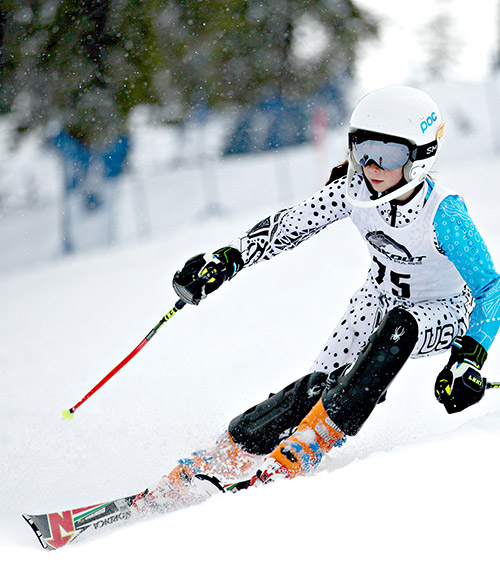 Currently there are 225 participating SARS athletes, from the Schweitzer Tiny Alpine Racers (aka STARS—5 and 6 year olds), to the Youth Ski League (7 to 11 years old), to adults (20 to 70 years old) who want to improve their skills, learn about the latest techniques, and compete in the Masters programs. In the middle are the Junior programs (age 12 and older) that focus on skill development and competition. Juniors compete within regional and divisional competitions. Many of the athletes in this category aspire to collegiate levels (NCAA) and national programs (U.S. Ski Team).
What the SARS athletes learn on the slopes doesn't stay on the slopes. Just like all-mountain skis that perform in all types of snow, SARS members are taught to achieve at the highest levels of sportsmanship and citizenship in any environment, by conducting themselves in a thoughtful and respectful manner on and off the slopes. Additionally, with their hectic schedules, many SARS student athletes learn early on how to balance athletics, travel, and education while maintaining high GPAs.
These benefits have caused many SARS "graduates" to perpetuate the program. "SARS is a family affair," said Olivia Merithew, SARS administrator. "The founder families now have grandchildren in the program." SARS parents, Masters athletes, and the ski community from near and far volunteer time at various events such as the SARS ski swap held every November, and SARS-sponsored race events. This winter's seven race events on Schweitzer Mountain take place on 18 different days over three months, bringing about $425,000 into the local economy. No mid-life crisis here!
SARS, at 54, has gained wisdom with age and the programs are as strong and as comprehensive as ever. The traditional racing culture is still there, now with a little more soul. 
See: https://SARS.SnowProPortal.com